Saya yang tidak pernah tertinggal acara favorit, Saturday Night Live, semakin semangat menonton salah satu pria tertampan (bagi saya) yang menjadi bintang tamu, yakni Harry Styles. Pada SNL yang tayang 19 November lalu, I can't help but notice, Harry Styles has the most flexible style that surprisingly, anything he wear fits him perfectly.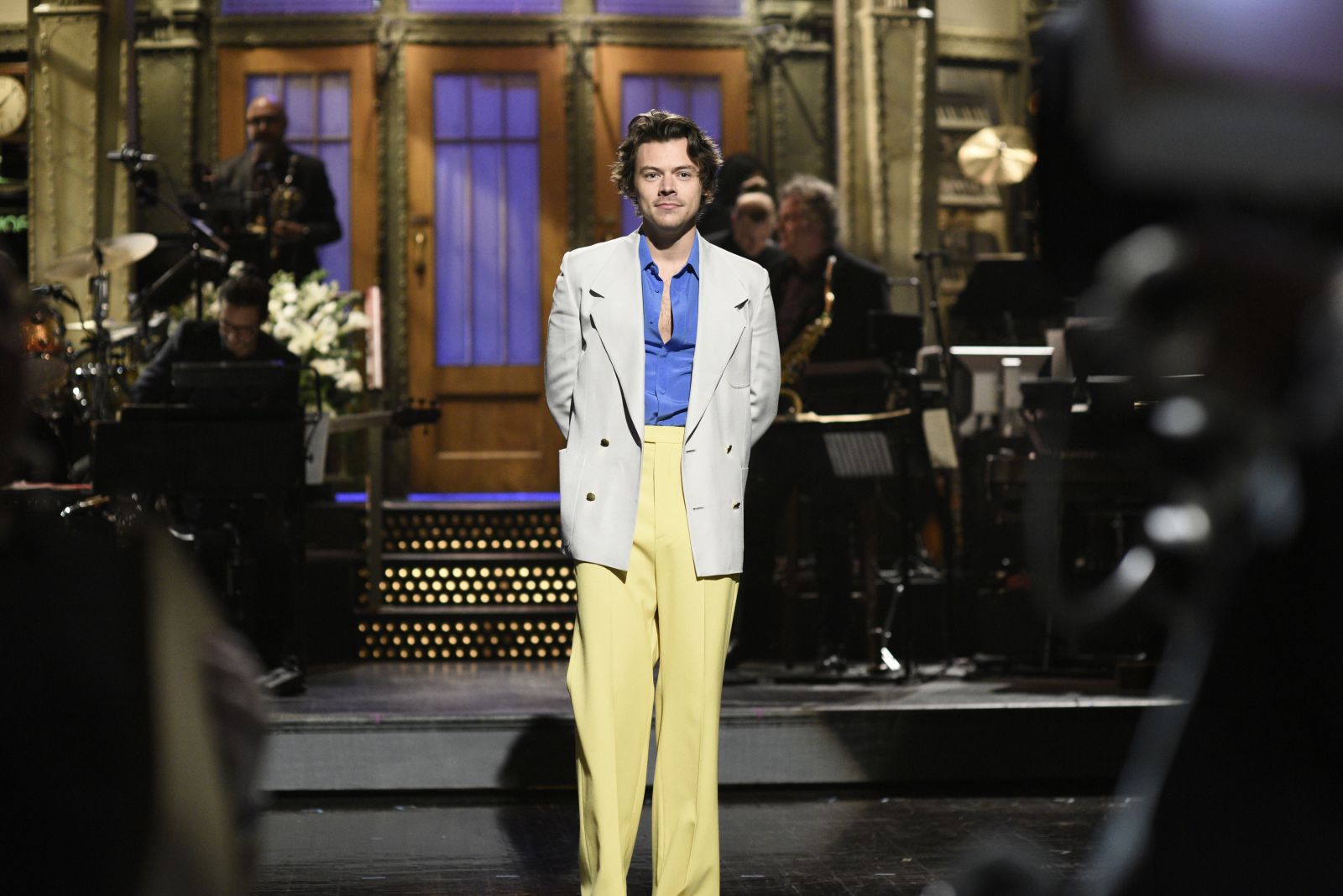 Dimulai dengan sesi pertama, Harry mengenakan jas viscose abu-abu keluaran terbaru GUCCI, dipadu kemeja sutra yang lemas dengan kancing hampir terbuka semua, dan celana loose berwarna kuning pastel. This shows that not just style, but any color, fits him perfectly.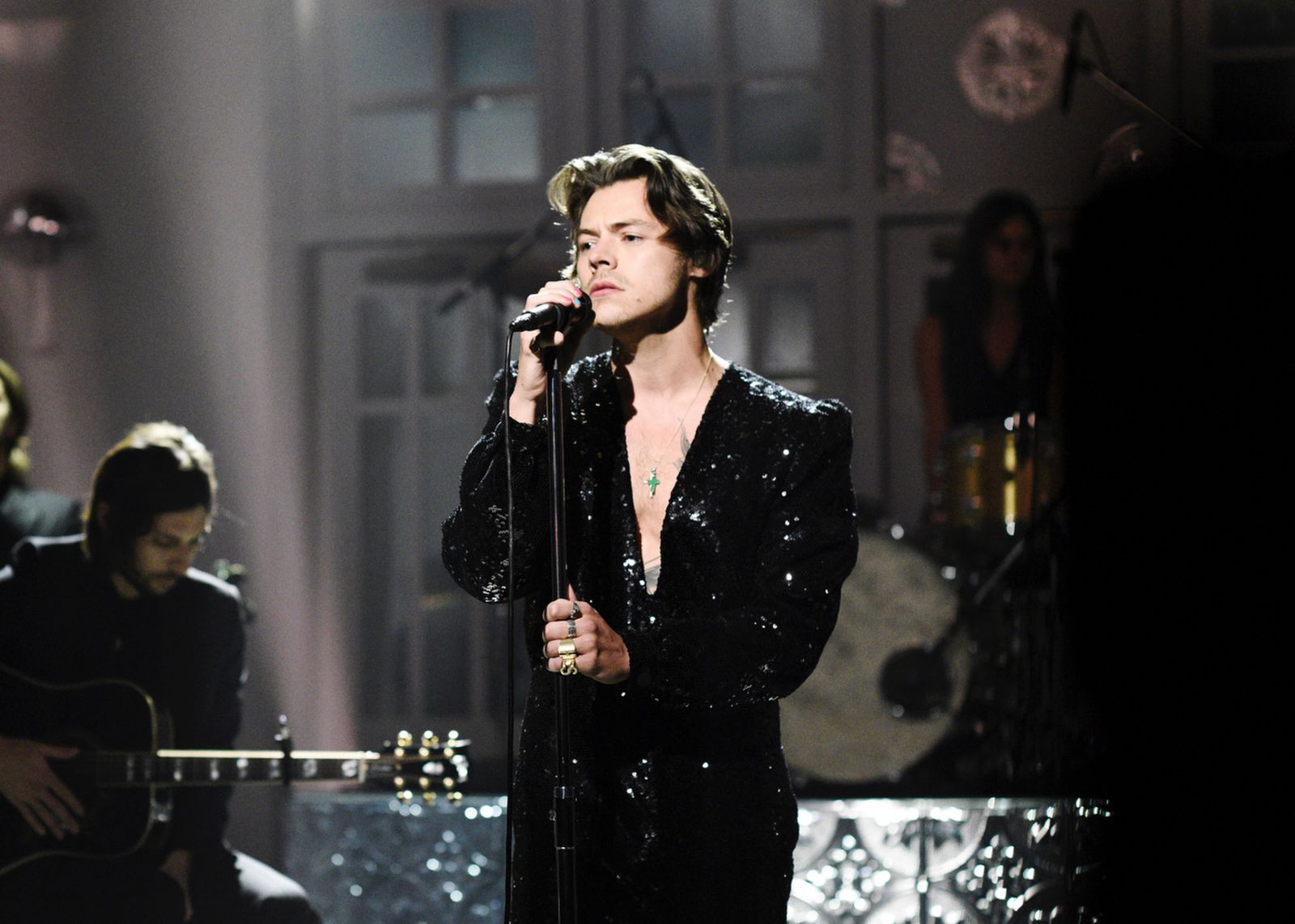 Membawakan "Lights Up", pakaian Harry serasa disesuaikan dengan lagu, dilihat dari jumpsuit hitam GUCCI bertabur manik-manik di seluruh sisi, membuat cahaya berpantul dari pakaiannya. Pada pakaian kedua di acara ini, Harry lagi-lagi menunjukkan dadanya dengan potongan deep V. Padded shoulder? Flare-cut leg? With hints of tatoos? Saya bisa membayangkan Harry bertahan dengan style ini untuk waktu yang cukup lama.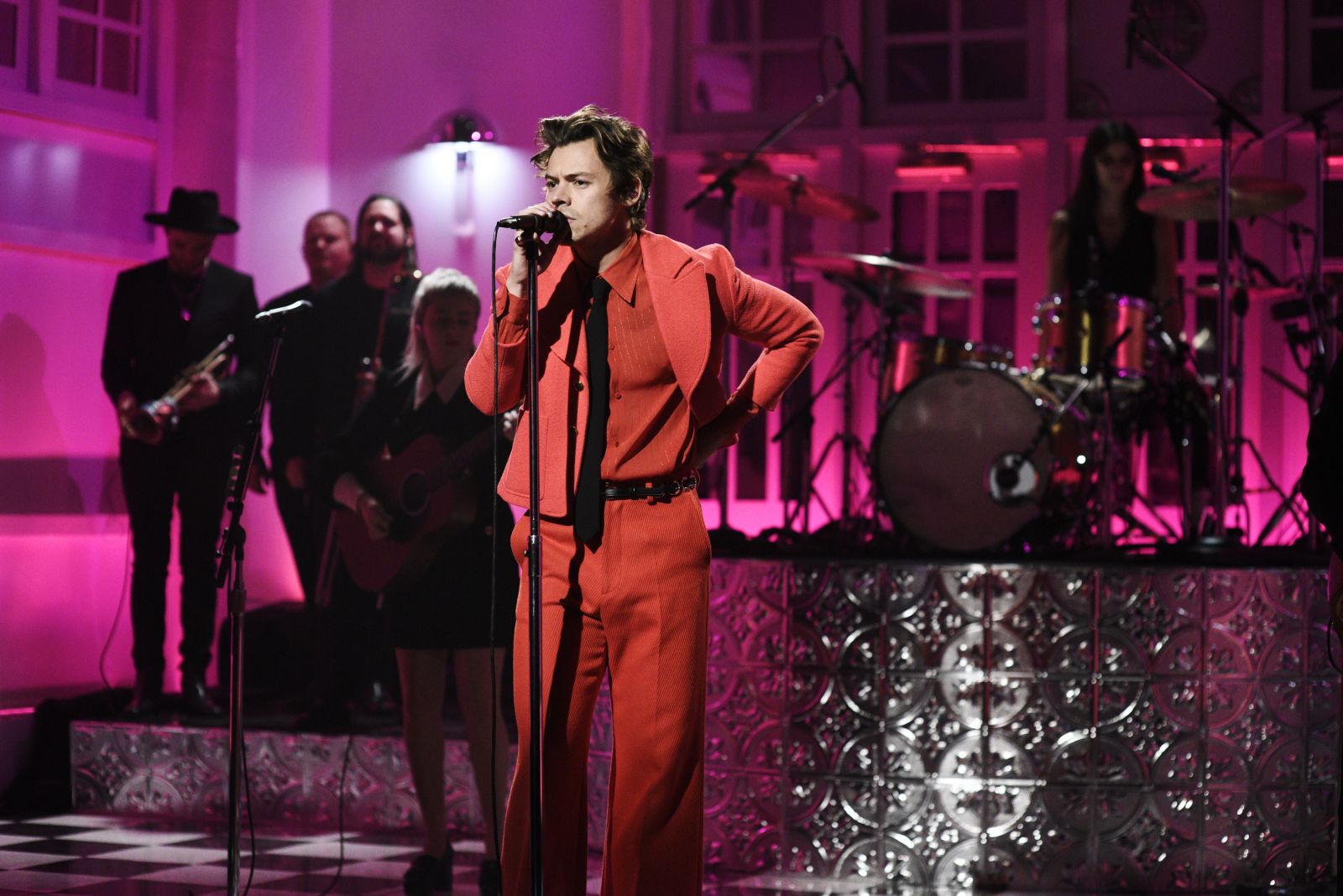 Di akhir acara, Harry berganti lagi dengan gaya basic, mengenakan pakaian dengan warna senada mulai dari jas tweed, kemeja boxy satin, dan celana vintage dengan belt kulit hitam bercampur emas, all head-to-toe from GUCCI.
Senangnya menjadi Harry Styles yang bisa mencoba gaya serta warna apapun, pakaian untuk gender apapun, tanpa takut terlihat too-much dan aneh. And then I think of myself, why can't I..?