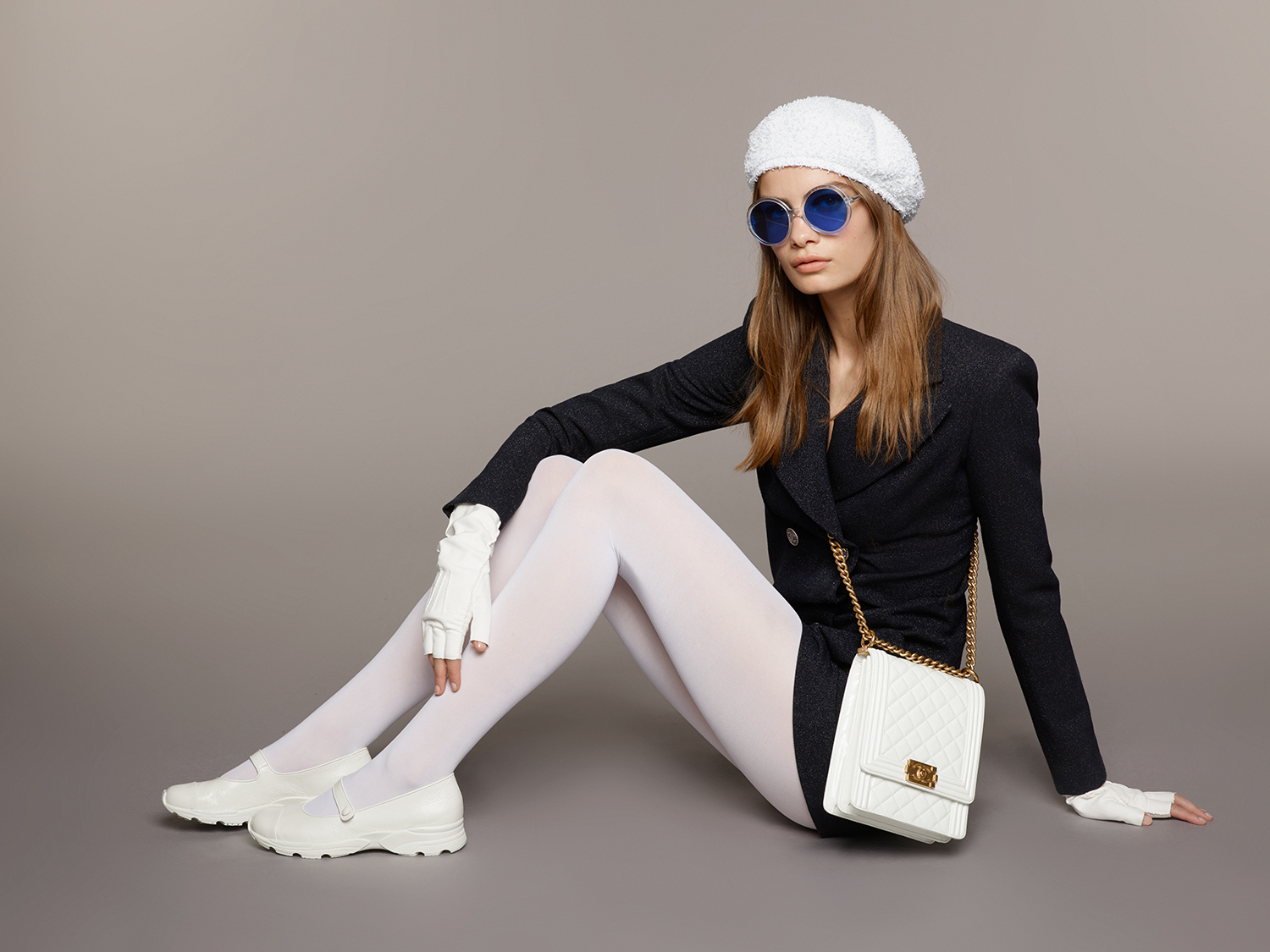 "I was the curious creature, the little woman whose straw boater fitted her head, and whose head fitted her shoulders."

-Gabrielle Chanel
It is thanks to the hat that young Gabrielle Chanel began creating. Dimulai sekiranya satu abad lalu dengan sebuah topi, nama Chanel bergaung nyaring sampai hari ini di tangan Karl Lagerfeld. From tweed, sequins, brooches, ribbons, pom poms, to wool beanies, all are embellishing these "it" hats.
The Beret
Dari inspirasi Coco Chanel pada Scottish baret, sailor baret, dan basque baret, pada Cruise 2018/19 Karl Lagerfeld kembali mewujudkan mimpi dan perjalanan pada baret sentuhannya. 15 different tweeds from white to pastel pink in soft and fitted silhouette, who can resist?
The Boater
Taken straight out of a man's wardrobe, Coco Chanel made and wore the boater throughout her life. Dengan pompom merah pada wheat straw, Karl menggambarkan topi pelaut sebagai inspirasinya.
Headpiece with Veils
Terkenal karena sebuah foto Chanel dengan gaun panjang gold dengan flowery veil, Karl kembali membawa veil pada Fall-Winter 2018/19. With varies of tulles, and touch of embroidery, brooches, feathers and chiffon flowers, he has made it daringly elegant.
Thanks to Karl, we get to see what was so dear to the iconic Gabrielle Chanel!