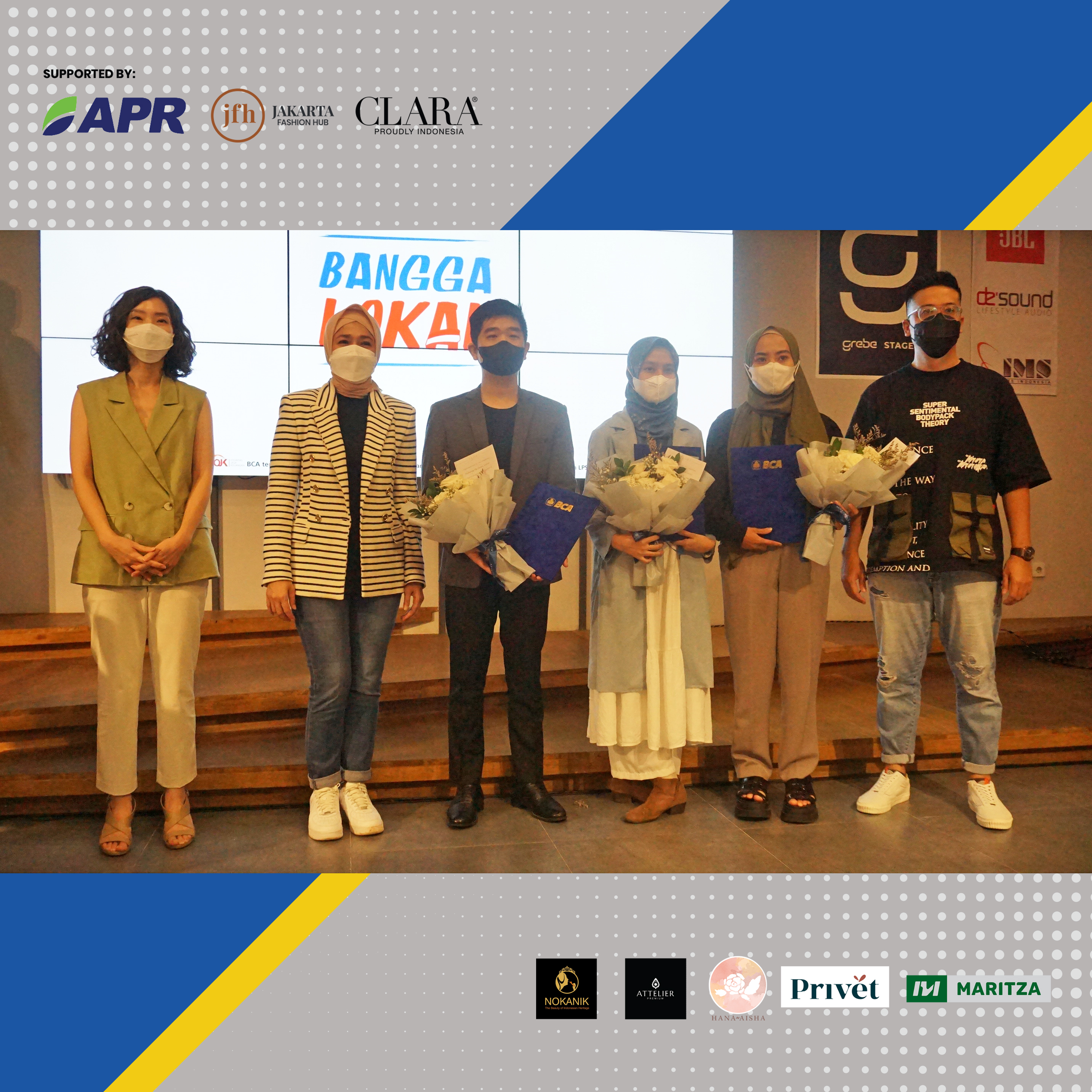 Membangun suatu brand tentu bukanlah dikarenakan oleh faktor keberuntungan semata. Selain kualitas produk, prestasi suatu brand tentu didukung oleh orang-orang terbaik di belakangnya. Konsistensi dalam menjalankan perputaran roda bisnis amat sangat diperlukan dalam menghadapi naik turunnya suatu bisnis. Dan salah satu lini berlian dunia – Forevermark dapat dikatakan telah mampu melalui perjalanan tersebut selama beberapa dekade.
Tentu kesuksesan ini tak hanya diraih oleh satu orang semata, melainkan berkat kerjasama dan sinergi para pekerja di dalamnya. Beberapa waktu lalu saya sempat mendapatkan sebuah kesempatan emas, untuk melihat langsung dan melakukan wawancara dengan salah satu sosok yang telah memberikan kontribusi kepada Forevermark selama hampir dua dekade lamanya. Ia adalah Jonathan Kendall – President of The Forevermark Diamond Institute.
Awal bulan Oktober 2019 yang lalu, di bawah suhu udara 10 celcius saya di Kota London, ketika itu pusat kota tersebut sedang diwarnai dengan aksi demonstrasi yang menyebabkan banyak jalan harus ditutup untuk beberapa hari. Tentunya situasi tersebut cukup mengacaukan pikiran saya untuk harus melakukan wawancara yang telah dijadwalkan di pagi hari. Yang menjadikan pertanyaan dalam benak saya adalah, apakah proses wawancara tetap dilaksanakan atau ditangguhkan. Di sisi lain beban perasaan panik pun turut menghampiri, apakah sosok yang akan saya wawancarai ini adalah orang intimidatif, atau justru sebaliknya. Beribu pertanyaan pun melintasi pikiran saya.
Setibanya saya di headquater office Forevermark, saya pun langsung disambut dengan tim mereka yang mengantarkan saya menuju suatu ruangan di mana Jonathan Kendall berada. "Hi, good morning!" Suara berat dari sosok pria berusia matang itu pun langsung mengisi ruangan tersebut. Dan ia pun langsung memberikan tangan untuk berjabat tangan dengan senyumannya yang ramah. Sebelumnya, sosok ini baru saya pelajari profilnya dari berbagai artikel di internet.
Suasana dingin dalam ruangan tersebut pun menjadi mencair dan menghangat dengan energi positif yang ia pancarkan, sosok besar yang sangat inspiratif dan memiliki wawasan luas tentunya. Saya pun mulai menggali tentang dirinya dengan berbagai pertanyaan. Jonathan Kendall yang saat ini juga menjabat sebagai President of De Beers Group Industry Services and De Beers Group Institute of Diamonds, menjabarkan bahwa ia mengawali kariernya sebagai marketing untuk sebuah perusahaan yang bergerak di bidang produk kosmetik kecantikan selama 10 tahun. Dari pengalaman itulah dia mendapati bahwa industri kecantikan masih memiliki relasi penting dengan diamonds industry. Alasan inilah yang memberanikan dirinya bergabung untuk De Beers Group pada tahun 2001. Dan akhirnya membawa dirinya sebagai President of The Forevermark Diamond Institute pada tahun 2008.
You've already celebrated many years in the business, where do you see the brands/company future?
Well, if we think of brands, see this industry, the diamond industry and the jewelry industry, still unbranded in many respects. So, there is a massive opportunity for more brands. And I actually thought brands would develop quicker in this industry cause what reasons I stepped in 20 years ago was because the cosmetics industry's all about brands and the diamond industry, I'm not sure about just diamonds but jewelry and the diamond industry needs to be about brand. And because they had value and they give differentiation to consumers so it has more interest. So, I think the future brands would be vital of the beauty industry, whether its Forevermark or other brands, they are very important of development and growth in the industry. And then I think for the De Beers would continue to change, I think it will continue to develop in several ways.
What are some of the challenges that you currently face in your work?

Its very good question, I think the biggest challenge for us is the fact that we're growing, and we're developing, and it's all about people. Everything in this business and maybe everything in life is about people you have around you. And their passion, and their commitment and everything else, I think my biggest challenge is to always find the right people as you grow because we are going to quickly, put people into jobs, and make sure either from internal or external, they fit the culture. My biggest challenge is people, and finding people, getting right people, really. And then point the people who have passion for the business. (and sometimes people change). People is the biggest challenge I think, in any business.
What do you think about the millenials generation?
Actually, I'm fascinated about them. People told about millenials is that all they're incredibly different. Some of the fundamentals are very similar. For example, all the evidence in terms of diamond industry is the millenials still would want diamonds. The same people that's wants it all, males and females but diamonds are really incredibly popular in millenials. So although they changed, there are many similarities.
Its interesting, the generations grow into authenticity. And that's fascinating because again, natural diamond is very authentic, so I think they would buy less but they buy better.
So we're beginning to see changes in younger generations through purchasing habits. So for the diamond industry I think they'll be more cautious about when they do buy, they'll buy what they really want and they're more thoughtful about their purchases. They won't look for brands, they will look for real thing they love.
When is the perfect age for a woman to have a diamond?
If I was a lady, I think its about 15. Cause you might start with a smaller one, a delicate ring or something, but I see no reason why not. Over the years, we've run campaigns of 'Diamonds for Your Children' stuff, and its something special. There's always been a little gift that given to your children, say they'll save it for their lives, and so I think that diamond is the same with gold, things you own, something special, some people used to have their policy in the UK, when you're giving a silver spoon. I think diamond is a lovely gift as for any age.
What role do you think social media plays in Jewelry today?
To be honest with you, its huge. Its going to just become bigger and bigger, there is no ups and downs about it. And if you look sort of hit rates of big jewelers on instagram or anything like it, it doesn't matter where you go around the world these people are more famous than actors and actresses, they are bigger. So, social media absolutely is going to be. I don't know the social media marketing in Indonesia but you will or you may already have but you would end up having very famous, people who become famous because of their social media. It could be designers, it could be the next jewelry designer, if they get picked up and the people liked them, and they worked it well, you know, they will get people coming along very quickly. So, yeah its absolutely the future.
What are upcoming trends in the jewelry design industry?
Well, my big view, which I'm not sure everyone would agrees with, but I think of a gender-neutral jewelry? I think that's going to be a big thing of the future because its synchronizing with the trends of the millenials or younger generations. Why wouldn't you have a gender-neutral ring, or necklace pendant or hands and bracelets and stuff? I think that I almost see that would be the future. And we're really moving more and more into that. And probably exactly the right thing. But frankly, untouched.
What was the most valuable thing you learned about diamond?
I think, if you're in the business, I don't think you understand the importance of the value, of cut, of how a diamond is actually cut, because even if you look at the 4Cs when they talk about cuts, many consumers think it's talking about shape, and you talk about the technical cut of that diamond. I think my biggest learning was that cut is so important, and it makes such a big difference, even to everything about a diamond. even if you don't have a beautifully cut diamond, it doesn't matter what color. So that's what I learned, that cut is everything. That's the amazing and important thing.
What was the last bit of advice you gave to a customer about jewelry?
My bit of advice was just really look at it on you wherever you're wearing it and be convince that you love it. If you love something, that's what jewelries' all about. Buy something you really love in a 5 years, 10 years time. Its best to buy things you really want, than actually make that to a half decision.
If you could go back and tell yourself one thing before beginning of your career, what would it be?
I'd simply say, do what you love, it's the most important thing, it really truly is. It's the advice you should give to everyone. Because, if you do something you love, you'll be successful, you'll be happy, and the opportunities will come in your way.