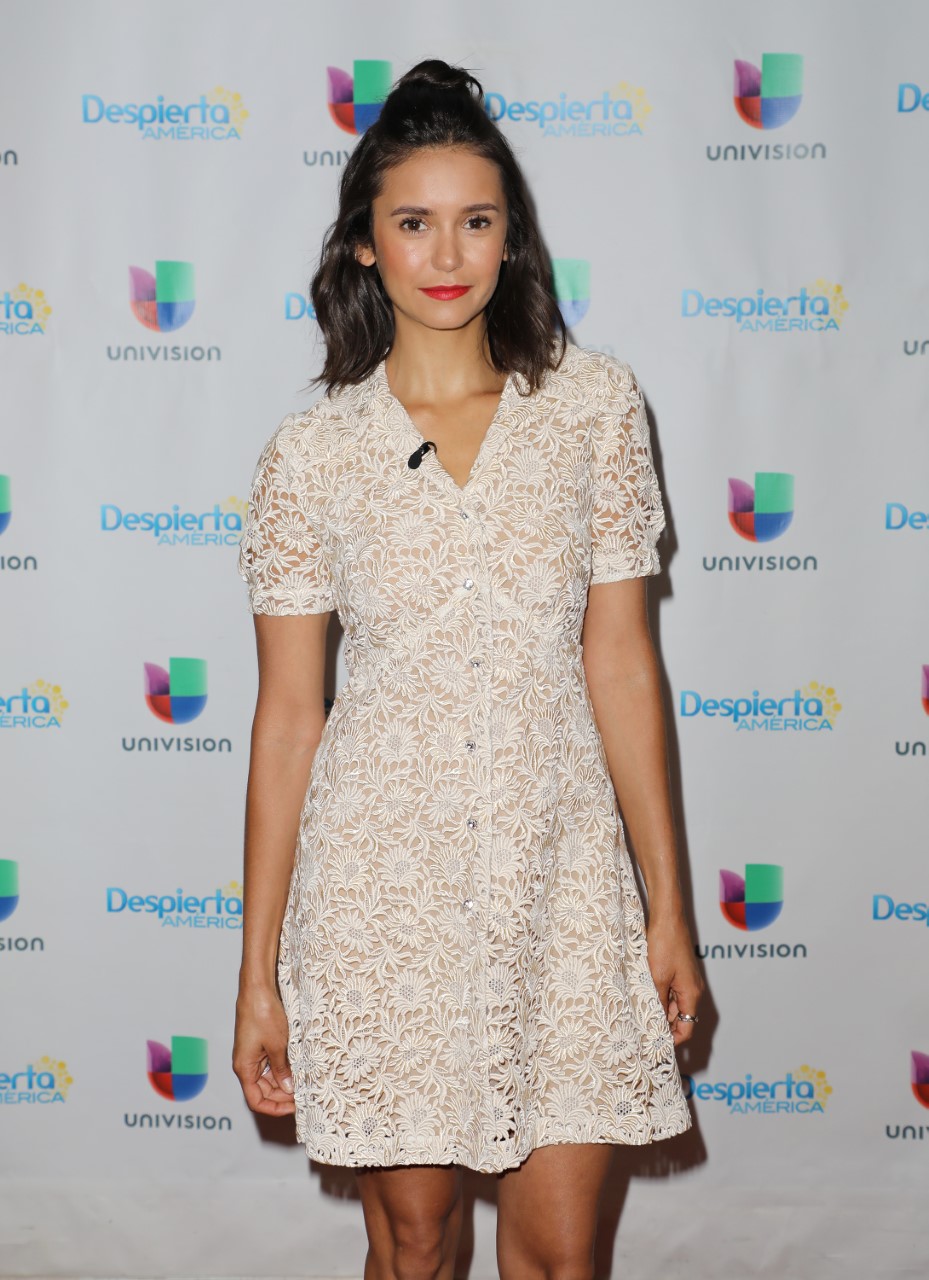 Raise your hands if you can't wait to watch the Dog Days! Nina Dobrev, Vanessa Hudgens, dan Eva Longoria akan tampil bersama menceritakan hidup para pemilik anjing di Los Angeles. Mulai dari karir, persahabatan, sampai hubungan asmara diceritakan dalam nuansa komedi dan ringan. Tenang saja, film ini akan hadir secepatnya dan dapat Anda tonton!
As much as I want to watch the movie, I also want to know more about Nina's dress on the Dog Days premiere! Pada premiere film di awal Agustus kemarin, Nina (or Elizabeth, in the Dog Days) terlihat manis dalam Miu Miu Beige Lace Dress with Floral-Motif, ditambah lipstick merah terang merona.
Dengan detail motif bunga, gaun pendek berwarna kalem ini sangat cocok dengan karakter Nina Dobrev. Her dress is as stunning as herself, and I can't wait to see more of her appearance. Do you agree?