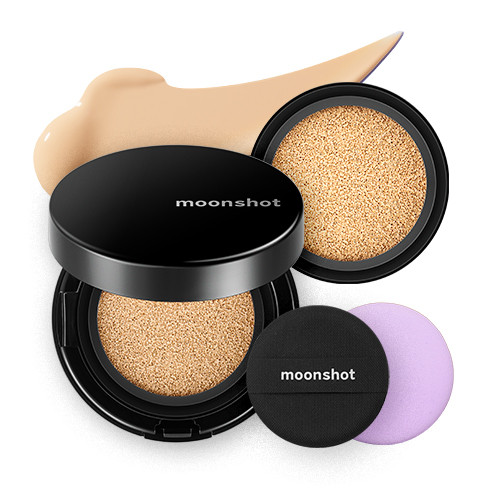 ??? ???!
Annyeong-haseo! Siapa yang tidak terkena sihir K-Pop? Akui saja, pasti Andapun pernah (dan mungkin sedikit bergoyang) mendengar lagu-lagu 2NE1, Blackpink, BIGBANG, atau SE7EN. Baik perempuan ataupun laki-laki, semua pasti mengagumi kecantikan para personil girlband yang flawless. Envy them enough?
Here's a good news for you! YG Entertainment sebagai salah satu agensi terbesar di Korea Selatan, mengeluarkan K-Beauty bernama Moonshot. Mungkin terdengar basi bagi Anda yang sudah mengetahui Moonshot, well, the good news is; *drum rolls*
Moonshot is finally come to Indonesia!!
Sebagai makeup yang sering dipakai girlband dan boyband Korea Selatan, Moonshot akan membawa K-Beauty all the way from Korea, to you! Terkenal akan cushion dengan coverage yang baik, Moonshot juga memiliki foundation, lipstick, dan favorit saya adalah jellypot eyeshadow!
Psst, Moonshot juga berkolaborasi dengan G-Dragon dalam membuat parfum unisex! And you don't want to miss it. Check them out at C&F Grand Indonesia and Kota Kasablanka.