Menghabiskan liburan akhir tahun di Bali terdengar seperti sebuah rencana sempurna yang begitu seru! Masalahnya, berkali-kali ke Pulau Dewata, saya selalu terjebak dengan pilihan destinasi kuliner yang itu-itu lagi dan itu-itu saja. Hingga baru-baru ini, rasa penasaran saya dibangkitkan oleh sebuah restoran bernama SugarSand, yang berlokasi di Hotel Indigo Bali Seminyak Beach, kawasan Seminyak. Mengamati foto-foto di Instagram-nya @sugarsand.bali, makanannya terlihat begitu menggugah selera, dan juga terdapat banyak informasi acara-acara menarik yang berlangsung di SugarSand.

Untungnya, kami berkesempatan untuk mengajukan beberapa pertanyaan kepada sang Executive Chef Hotel Indigo Bali Seminyak Beach, Nic Philip. Ia tengah mempersiapkan beragam sajian spesial untuk perayaan Natal dan tahun baru mendatang. Maka, bagi Anda yang berencana, atapun yang belum memiliki rencana ke Bali di akhir tahun ini, jangan lewatkan kesempatan menikmati sajian dari SugarSand!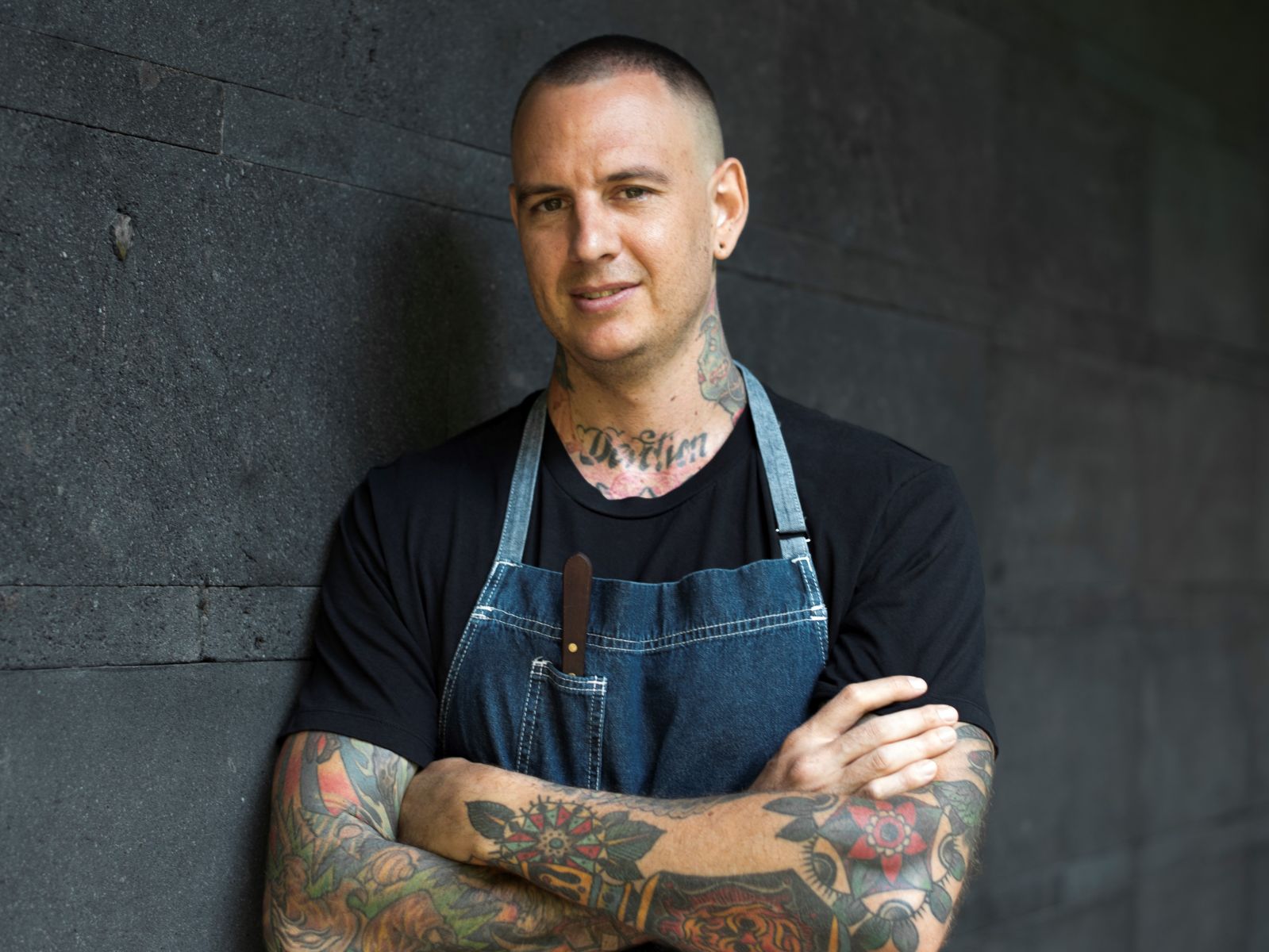 What are the highlights of your festive menu at Salon Bali (SugarSand?)
I think it would have to be the spit roasted pork belly, we will brine it for a day, marinade it for another, and then start cooking on Christmas day, for about 4 hours before service.
How do you come up with the items on the menu? What is your inspiration?
Keeping up to date with current food trends and always exploring for new products and techniques.
What's your favorite item on your festive menu?
Again the pork belly, or perhaps the desserts.
Do you have any favorite ingredient?
At the moment we are playing around with a lot of local root vegetables, like Ubi, Cassava, etc. We are smoking, frying, pureeing them with dashi stock, charring them over coals, basically enhancing as much flavor we can into them.
What about any ingredient that you will never use in your cooking?
Anything that's artificial or GMO [Genetically Modified Organisms -red]
What cuisine are you most influenced by?
I guess an Australian style approach is naturally in my blood, lots of Asian influence, heavy on Indonesian and Balinese spices, some Middle Eastern when I can, as its one of my favorite cuisines to eat.
Do you still remember the first dish you've ever made? How old were you when you made your first dish?
I think it was French toast, in mums kitchen, with our own chickens eggs, maybe about 12 years old
Tell us about some of your personal Christmas favorites?
For me I guess it wouldn't be Christmas without a heap of fresh seafood, salad and champagne enjoyed on the beach!
Talk us through some of your favorite elements of your new year's menu.
We will start the tasting menu of with about four snacks, not sure what they will be yet as will depend on what products are best at that time, so that's some fun in itself right there! Also we will do a sneaky pre-dessert and some other sweet treats, using some single origin chocolate from Bali.
What about the desserts?
Think local fruits, single origin chocolate, different textures and some nitrogen.
Tertarik untuk mencicipi hidangan dari Chef Nic Philip? Sila menghubungi +62 361 209 9999 atau klik di sini untuk reservasi.