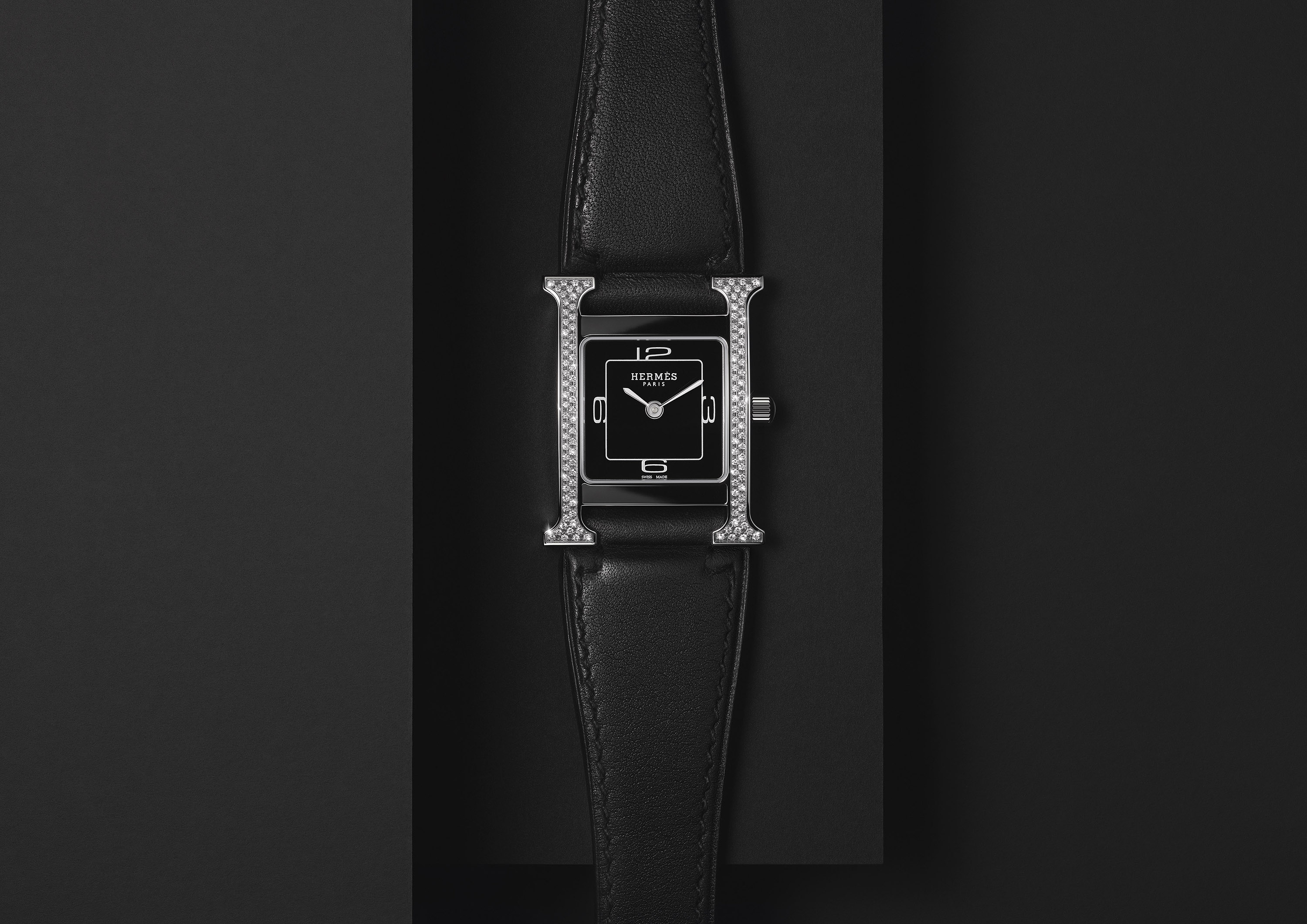 You can sometimes see the letter H, and sometimes not. Sometimes you're hypnotized by its luminescence, but oh my God, it's so pretty.
It's Hermès' Heure H Double Jeu watch!
Melihat jam terbaru Hermès, dan sedikit teringat akan jam buatan Philippe Mouquet di tahun 1996? Tentu saja, karena Heure H Double Jeu ingin mengulang dan mengenalkan kembali identity Hermès.
Dengan 122 diamonds pada bagian vertical dan 138 diamonds pada horizontal, it's like having our own star on our wrist. Calf-skin strap yang diperbesar 3 mm pada setiap sisi membuat jam ini semakin menarik setiap mata. And I can't choose the color between black and white...
Dear anyone, will you grant my wish?